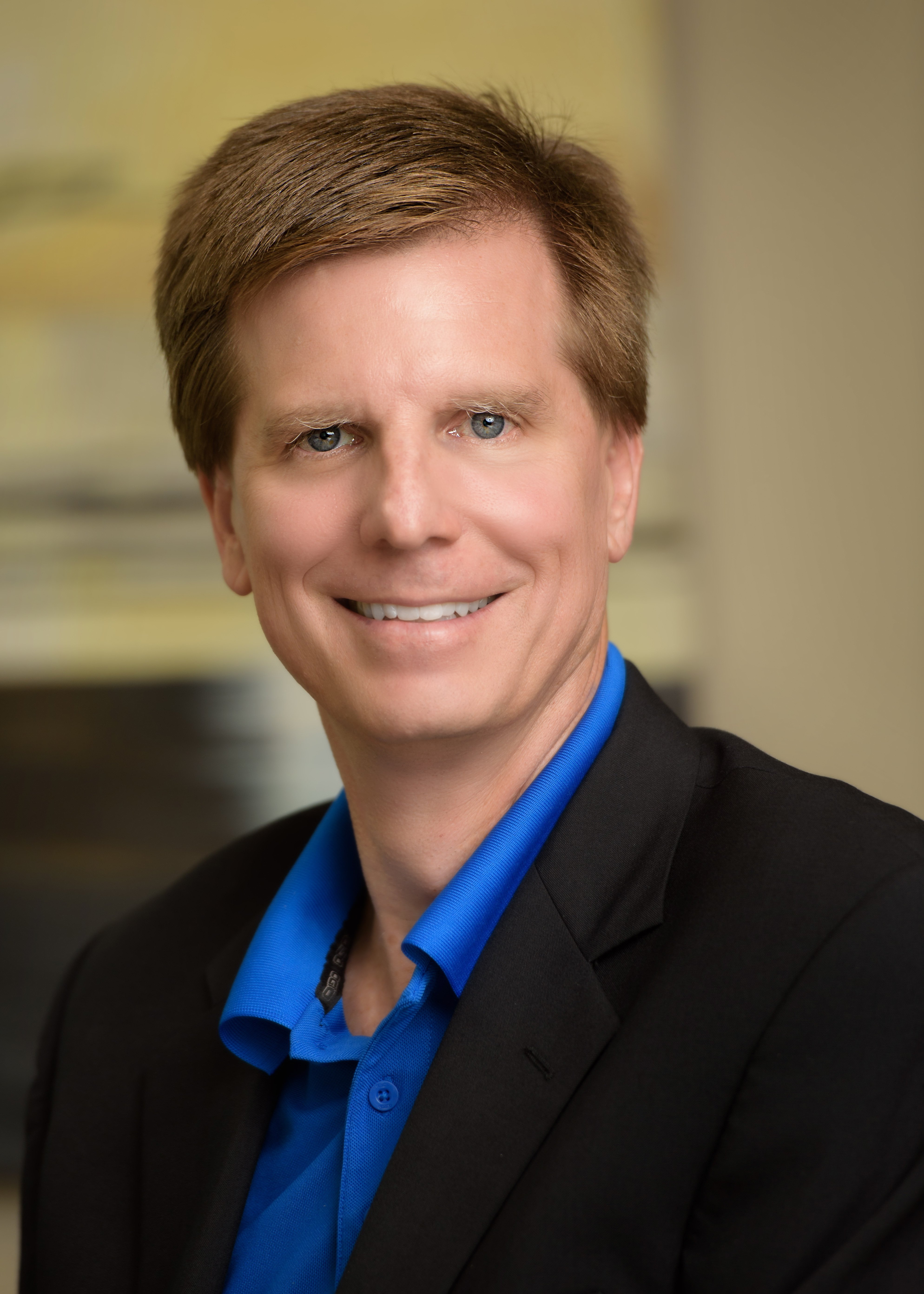 RICK M. REZNICSEK
Business and Healthcare Law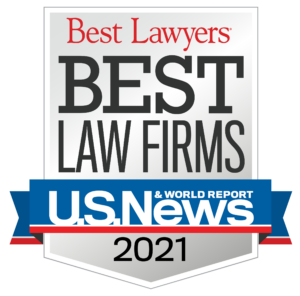 Rick Reznicsek assists businesses and their owners achieve their goals.  Some of these goals include:
Selling the business

To strategic companies or to venture capital or private equity backed enterprises

Merging the business with another company
Acquiring a strategic partner
Preparing documents to raise capital
Structuring agreements among the owners of a business

Shareholder Agreements
Operating Agreements
Partnership Agreements
Buy-Sell Agreements

Adding key employees

Negotiating and drafting:

Compensation packages/bonus incentives
Phantom stock or stock appreciation rights
Vesting in equity ownership

With performance criteria requirements

Creating form contracts to use with vendors, suppliers
Contract review and analysis
Choice of entity for a business (upon start-up or reorganization of the business)
Software license agreements
Rick has extensive experience in representation of physicians and health care companies.  He has assisted in the growth of some of the largest physician practices in the country, and has worked closely with many physicians and health care companies on their successful sale to hospitals and private equity backed enterprises.  Rick routinely structures deals to comply with Stark, Anti-Kickback, Fee-Splitting, Patient Brokering and Patient Self-Referral laws.
Formation of large single-specialty and multi-specialty physician practices
Formation of surgery centers (both single specialty and multi-specialty)
Formation of cath labs
Merger of physician practices
Sale of physician practices, surgery centers, imaging centers and other health care entities
Negotiate and draft contracts between physician practices and hospital systems
Rick is a member of the Florida and Georgia Bar Associations, holds the highest rating assigned by the Martindale-Hubbell Law Directory, and has been selected as one of The Best Lawyers in America annually since 2009.  Rick was named the Lawyer of the Year in Jacksonville, Florida for Corporate Law (2022) by Best Lawyers, a distinction provided to only one attorney in the entire city.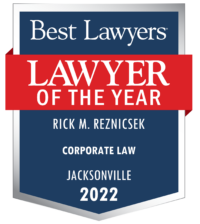 MORE INFORMATION
Education
Vanderbilt University Law School, Nashville, Tennessee, J.D., 1990
Articles Editor, Vanderbilt Journal of Transitional Law
Santa Clara University, cum laude, B.S., Santa Clara, California (Commerce, Marketing) 1987
Professional Recognition
Best Lawyers® Lawyer of the Year – Corporate Law – Jacksonville, Florida, 2022
Best Lawyers® Lawyer of the Year – Health Care Law – Jacksonville, Florida, 2019
AV Preeminent Rated by Martindale-Hubbell Law Directory
America's Most Honored Professionals – Top 1%, 2015
The Best Lawyers in America® every year since 2009.  Recognized by The Best Lawyers of America for Business Organizations, Commercial Transactions, Corporate Law and Health Care Law.
Chosen as one of Jacksonville's Best Lawyers for 2012 by Jacksonville Magazine
Inclusion into Corporate Counsel's 2012 Top Rated Lawyers Guide to Healthcare
Northeast Florida's Top Attorney- Jacksonville Magazine, 2011
Recent Presentations / Lectures
Long Term Incentive Compensations for Emerging Growth Businesses, presented at Technology Enterprise Center, Jacksonville, Florida
Raising Capital, presented at Enterprise North Florida Corporation
Legal Considerations in Selling Your Business — A Practical Approach
Professional and Medical Ethics. Thirteenth, Fourteenth, and Fifteenth Annual Cardiovascular and Medicine Symposiums
Current Issues in Health Law. BKR International's Medical Practices and Health Care Practice Group Meeting
Anti-Kickback and Stark Law. Health Law Society, Florida Coastal School of Law
New Anti-Markup Rules and Related New Government Regulations. Orlando, Florida
Key Issues in Physician Employment Contracts presented to residents of Mayo Clinic Medical Malpractice and Asset Preservation Planning (presented on multiple occasions to physicians throughout Florida)
Securities Issues in Raising Capital, presented at Technology Enterprise Center, Jacksonville, Florida, and Biotech Center, Gainesville, Florida
Health Care Law Update, presented to BKR accountants and health care consultants
Published Articles
"Integrated Group Practices," published in Florida Medical Business, May 2001