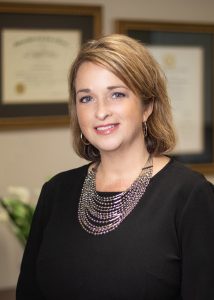 TANYA G. FOREMAN
Business Law
Tanya Foreman has experience with securities, mergers and acquisitions, venture capital and private placements, contracts, leases, employment matters for domestic and foreign employees, corporate governance and regulatory compliance, entity formations and annual maintenance, investor relations, marketing, SEC and NASDAQ filings, intellectual property protection, software licensing, executive compensation plans, stock warrants/options, convertible debt and preferred stock issuances, and general business matters.
More information
Education
Juris Doctor, University of Miami School of Law (1994)
Bachelor of Science in Accounting, University of Florida (1990, with Honors)
Professional Background
RezLegal, LLC – Jacksonville, FL – Associate, March 2019 to Present
TAC Law Group – Jacksonville, FL – Attorney, December 2018 to February 2019
Special Counsel, Inc. – Jacksonville, FL – Executive Director, January 2016 to November 2018; Attorney Search Director, August 2008 to January 2010
Wealth & Estate Builders, LLC – Gainesville, FL – Attorney/Accountant, May 2011 to December 2015
Fidelity National Title Group – Jacksonville, FL – Vice President/Sr. Litigation Counsel, February 2010 to April 2011
Driver, McAfee, Hawthorne & Diebenow, PLLC – Jacksonville, FL – Attorney, January 2007 to June 2008
Zix Corporation – Dallas, TX – Associate General Counsel, November 1997 to June 2006
CT Holdings, Inc. – Dallas, TX – Corporate Counsel, October 1996 to November 1997
American Airlines/Texas Rehabilitation Services, Inc. – Dallas, TX – Attorney, October 1994 to September 1996
Vernis & Bowling – Miami, FL – Law Clerk/Associate, March 1993 to October 1994
Notable Client Work
Private placements of securities and debt financing for publicly-traded software-development company, raising over $2 million in new capital.
$44 million private placement stock offering for publicly-traded secure e-messaging and e-prescribing company, involving more than 60 investors.
Mergers and acquisitions for publicly-traded company, including five sale transactions of foreign and domestic subsidiaries, totaling $80 million, and four asset purchase transactions, totaling $19 million.
Professional Affiliations
Admitted, The Florida Bar
Admitted, The Texas Bar
Member, Jacksonville Women's Network
Board of Directors – Association of Corporate Counsel, North Florida Chapter, 2010 – 2012