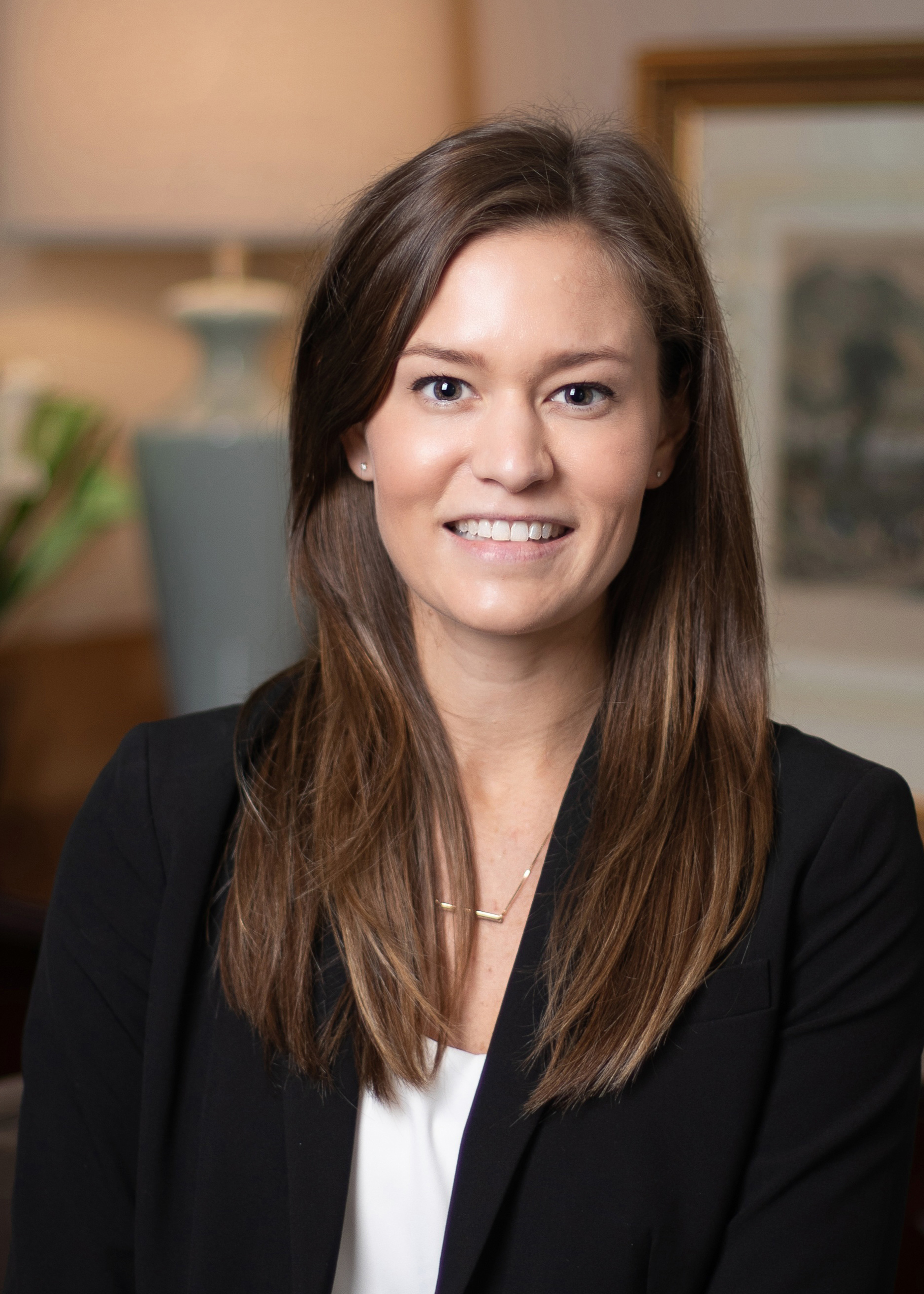 KATE MCGUIRE
Kate McGuire represents clients on a wide variety of business and transactional issues. She is experienced in corporate formation and restructuring, including drafting operating agreements, bylaws, membership interest purchase and sale agreements, buy-sell agreements, as well as shareholder and membership agreements. Kate has served as outside general counsel to a diverse range of companies, including medical clinics, private international security firms, retail shops, restaurants, accounting firms, hotels, and private investment groups. As outside general counsel, Kate advises her clients on a daily basis by providing prompt legal advice, negotiating commercial contracts, and continuously monitoring corporate activity in order to ensure compliance with state and federal regulations. She is also experienced in drafting and negotiating commercial leases, licensing agreements, employment agreements, master service agreements, promissory notes and guaranty agreements, nondisclosure agreements and other contracts tailored to specific needs of corporate clients.
MORE INFORMATION
Education
University of Georgia School of Law, J.D. (2012)
University of North Carolina, Bachelor of Arts in Environmental Studies (2008, Honors Program)
Professional Affiliations
Admitted, State Bar of Florida
Admitted, State Bar of Georgia
Admitted, Supreme Court of Georgia, Court of Appeals of Georgia, and United States District Court for the Northern District of Georgia
Licensed, General Civil Mediator (Georgia)
Notable Client Work
Negotiated commercial agreements for expansion of plastic and reconstructive surgery clinic.
Structured and negotiated the collective purchasing of several accounting firms.
Structured and negotiated master service agreement with Fortune 500 company for subcontracted services of private security contractor client.
Managed the reorganization and expansion of privately-owned hotel chain.
Defended shareholder derivative and direct action regarding natural gas company client in federal court.
Enforced and litigated $1.1 million action on promissory notes for private investment firm client.