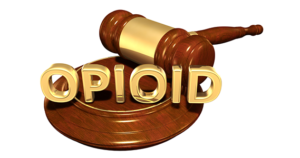 On March 19, 2018, Governor Rick Scott signed House Bill 21 into law, which increases the regulation of prescriptions for controlled substances and expands the use of the Florida Prescription Drug Monitoring Program ("PDMP").   This new law became effective on July 1, 2018.
Limits for Prescriptions for Controlled Substances for Treatment for Acute Pain
Prescriptions for Schedule II opioids for "acute pain" are now limited to a 3-day supply.  "Acute pain" is the normal, predicted, physiological, and time-limited response to an adverse chemical, thermal, or mechanical stimulus associated with surgery, trauma, or acute illness.  The definition of "acute pain" excludes pain related to: (1) cancer, (2) terminal illness, (3) palliative care, and (4) a traumatic injury with an Injury Severity Score (ISS) of 9 or greater.  An Injury Severity Score is a method for describing trauma patients with multiple injuries and evaluating emergency care. The score ranges from 1 to 75.  When prescribing opioids to a patient with an ISS of 9 or higher, the prescribing practitioner must also prescribe an emergency opioid antagonist.
A prescribing practitioner may prescribe up to a 7-day supply if: (i) the physician determines it is medically necessary; (ii) writes "ACUTE PAIN EXCEPTION" on the prescription; and (iii) documents the acute medical condition and lack of alternative treatment options that justify deviating from the 3-day supply limit in the patient's medical record.  The reason that prescribing practitioners must include the words "ACUTE PAIN EXCEPTION" on a prescription for a 7-day supply is to authorize the pharmacist to dispense the higher limits.
Standards of Practice for Treatment of Acute Pain
This new law requires each prescribing practitioner's licensing board to adopt rules establishing guidelines for prescribing controlled substances for acute pain.  The guidelines are to include: (i) evaluation of the patient; (ii) creation and maintenance of a treatment plan; (iii) obtaining informed consent and agreement for treatment; (iv) periodic review of the treatment plan; (v) consultation; (vi) medical record review; and (vii) compliance with controlled substance laws and regulations.
Prescribing practitioners include medical doctors, osteopathic physicians, dentists, podiatrists, certified optometrists, advanced registered nurse practitioners, and physician assistants.  Prescribing practitioners who fail to comply with the guidelines that are established by their respective board will be subject to disciplinary action.
Prescriptions for Controlled Substances for Treatment for Non-Acute Pain
If the prescribing practitioner writes a prescription for a Schedule II opioid for the treatment of pain other than acute pain (i.e., for chronic nonmalignant pain, or for pain that is excluded from the definition of acute pain), the prescribing practitioner must indicate "NONACUTE PAIN" on the prescription.
The prescribing limits set forth in this new law are not applicable to these prescriptions.
Criminal Penalties related to Controlled Substance Prescribing
The new law increases the penalties for a healthcare practitioner who intentionally provides or prescribes a medically unnecessary controlled substance or a controlled substance in an amount that is not medically necessary to a patient by fraud, misrepresentation, or other deception from a 3rd-degree felony to a 2nd degree felony. As a 2nd degree felony, a violation is punishable by up to 15 years in prison and a fine up to $10,000.
Restrictions on Dispensing
Pharmacists and dispensing physicians are required to verify a patient's identity prior to dispensing controlled substances and must report any controlled substances dispensed in the PDMP by the following business day.  They can verify the patient's identity through a valid state or Federal Government issued ID containing the person's photograph, printed name, and signature or a document considered acceptable under 8 C.F.R. s. 274a.2(b)(1)(v)(A) and (B), such as a state issued driver's license, state issued identification card or a United States passport.
If the patient does not have proper identification, the pharmacist may verify the validity of the prescription and the identity of the patient with the prescribing practitioner or his or her authorized agent. Verification of health plan eligibility through a real-time inquiry or adjudication system is also considered to be proper identification.
A dispensing practitioner is authorized to dispense Schedule II and III controlled substances that have been approved by the FDA for treating opiate addictions to the dispensing practitioner's own patients for the medication-assisted treatment of opiate addiction.
Pharmacists are now authorized to dispense a controlled substance pursuant to an electronic prescription.
Mandatory Consultation of the Prescription Drug Monitoring Program
The Florida Department of Health ("DOH") maintains the PDMP, which consists of a statewide electronic database of controlled substance prescriptions.  The PDMP database collects, maintains, and stores controlled substance prescription dispensing information in its database and makes the information available to health care practitioners and law enforcement and regulatory agencies during active investigations.
Prescribing practitioners and pharmacists are required to review PDMP for a patient's controlled substance dispensing history before prescribing or dispensing a controlled substance for a patient age 16 or older.  A health care practitioner who fails to consult the system as required is subject to a non-disciplinary citation for the initial offense.  Any subsequent offense for failure to consult the PDMP will result in disciplinary action against the health care practitioner's license. A health care practitioner is not required to consult the PDMP when prescribing or dispensing a non-opioid Schedule V drug.
Mandatory Reporting Requirements to the Prescription Drug Monitoring Program
In addition to reporting controlled substances listed in Schedule II, III, and IV to the PDMP when dispensed, the dispensing practitioner must now report controlled substances listed in Schedule V, except for any which are non-opioids. The new law also requires the dispensing practitioner to report the following additional information that is not currently collected:
The telephone number of the person for whom the prescription was written, in addition to the demographic information the prescriber currently inputs;
Whether the prescription is an initial prescription or a refill, and the number of refills prescribed;
The name of the individual picking up the controlled substance prescription and the type and issuer of the identification provided; and
For a dispensing practitioner, other than a pharmacist, the practitioner's DOH-issued license number.
Continuing Medical Education Requirement
All medical doctors, osteopathic physicians, podiatrists, dentists and optometrists who have a DEA registration and are authorized to prescribe controlled substances must complete a board approved 2-hour continuing medical education ("CME") course offered by a statewide professional association of physicians in Florida accredited to provide AMA Category 1 (or American Osteopathic Category 1-A) CME credit as part of their biennial license renewal. This course must be completed by January 31, 2019, and at each subsequent renewal.
Advanced registered nurse practitioners and physician assistants are already required to take a 3-hour continuing education course on controlled substance prescribing.
Certificate of Exemption from Pain Management Clinic Registration
All pain management clinics in the State of Florida must either be registered with the DOH as a pain management clinic or hold a Certificate of Exemption by January 1, 2019. There is no fee for the Certificate of Exemption.
A pain management clinic is a "publicly or privately-owned facility that (1) advertises in any medium for any type of pain management services, or (2) where in any month a majority of patients are prescribed opioids, benzodiazepine, barbiturates, or carisoprodol for the treatment of chronic nonmalignant pain."
Facilities, such as physician offices that have previously claimed an exemption from pain management clinic registration must now obtain a Certificate of Exemption.
DOH must approve or deny an application for a Certificate of Exemption within 30 days after receipt.  Each Certificate of Exemption must be renewed every 2 years.  However, the initial Certificate of Exemption may be issued for up to 3 years to allow DOH to establish renewal cycles.
For more information regarding this Client Alert and if you need assistance with becoming registered as a pain management clinic or obtaining a Certificate of Exemption, contact:
Elizabeth D. Shaw, Esq. |Partner
Florida Bar Board Certified in Health Law
(904) 567-1175 (direct) | (904) 657-9002 (cell) | liz@rezlegal.com
**This Legal Bulletin is for informational purposes only and not intended as legal advice for specific situations