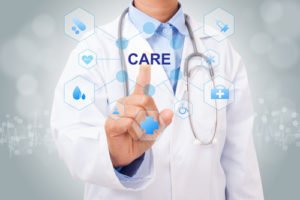 On March 24, 2018, Governor Rick Scott signed House Bill 37 into law specifying that direct primary care agreements are not insurance. Under direct primary care agreements, primary care providers enter into private contracts with their patients and charge them monthly fees in advance of providing services, with no third-party billing. This law is effective July 1, 2018.
Primary care providers are defined as medical doctors, osteopathic physicians, chiropractors, nurse practitioners or primary care group practices who provide primary care services to patients. "Primary care services" means the screening, assessment, diagnosis, and treatment of a patient conducted within the competency and training of the primary care provider for the purpose of promoting health or detecting and managing disease or injury.
Moreover, a direct primary care agreement must: (i) be in writing; (ii) be signed by the parties; (iii) include specified term and termination provisions; (iv) include a description of the scope of primary care services covered by the monthly fee to be paid by the patient under the direct primary care agreement; and (v) include explicit language stating that the direct primary care agreement does not constitute a policy of insurance.
Impact on Medicare
Primary care providers need to be aware that the only way a primary care provider may enter into a direct primary care agreement with a Medicare patient without running afoul of Medicare regulations is for the primary care provider to formally opt-out of Medicare. Certain physicians and practitioners can "opt out" of Medicare. The opt-out law defines physicians as doctors of medicine, osteopathy, optometry, podiatric medicine and doctors of dental surgery. Practitioners permitted to opt-out are physician assistants, nurse practitioners, clinical nurse specialists, certified registered nurse anesthetists, certified nurse midwives, clinical social workers, and clinical psychologists. However, chiropractors may not currently "opt out" or privately contract with Medicare patients for the delivery of services outside of Medicare fee limitations and filing requirements.
If a primary care provider (medical doctor, osteopathic physician or nurse practitioner) decides to opt-out of Medicare to directly contract with a Medicare patient, please be advised that there are several additional required provisions that must be included in the direct primary care agreement with a Medicare patient.
In the event that a primary care provider does not want to opt-out of Medicare, the primary care provider can continue to see Medicare patients, as long as the monthly fees charged to the Medicare patients are for only "non-covered" services.
When deciding whether to move forward now with direct primary care and opting-out of Medicare, it is important to know that the Centers for Medicare and Medicaid Services recently announced that it is planning to launch a new payment model that would allow Medicare beneficiaries to contract directly with physicians. The program would directly pay primary care physicians that volunteer to test the program among Medicare fee-for-service, Medicare Advantage, and Medicaid beneficiaries. CMS is still seeking additional comments on the structure of the program, so there is no date set for launching the new pay model.
For more information regarding this Client Alert, or if you need assistance with preparing direct primary care agreements and/or opting-out of Medicare, contact:
Elizabeth D. Shaw, Esq. |Partner
Florida Bar Board Certified in Health Law
RezLegal
816 A1A North, Suite 204
Ponte Vedra Beach, Florida 32082
(904) 567-1175 (direct) | (904) 657-9002 (cell) | (904) 567-1066 (fax)